11

min read
Wondering how to become a freelancer content writer in India? Here's the ultimate guide for women on how to make big as a freelance content writer in India. So read on to find out all the details on how to become a freelance content writing in India.
Imagine you are sitting on a beach in Bali. Sipping on your cocktail as you pen down a story about the best part of a beach holiday. Sounds awesome, doesn't it? Well, with freelance content writing you can turn that into your reality.
If you're wondering about what exactly freelancing in India entails and what is it that freelancer exactly do, click here. Find out all the details about how to become a freelancer in India, here.
What Is A Freelance Content Writer?
First off there is a difference between a freelance writer and a freelance content writer.
As a freelance writer, you are writing for both, offline and online publications – think of magazine, newspapers, books and website. As a freelance content writer, you get paid to create content for the Web. This includes writing articles, sales copy, e-books, podcasts, and text for graphics.
While it's easy to merge the two, you do need specific writing skillsets for both the roles.
How Much Money Do Freelance Content Writers Earn In India?
The average monthly salary of a freelance content writer in India is Rs. 16,000. The number comes from a survey conducted by Indeed where they asked users to submit details about their salary.
The freelance writers we spoke to, during the course of writing this guide, marked their monthly earnings between Rs. 25,000-Rs. 40,000.
Beginners earn Rs 10,000-Rs 12,000 per month while experienced content writers can earn Rs 20,000-Rs 60,000, on an average.
In my personal experience, you can make close to a lakh on a monthly basis, as long as you are willing to put in the hard work.
Here are some tips that will help you earn a consistent income from freelance content writing jobs.
1. Stop Treating Freelancing As A Second Job
If you are serious about having a career in freelancing, you need to stop treating it as a second job, or an alternate option. Figure out how much money you need to make to support your lifestyle and leave room for savings, and go out there and ask for that money.
If you are not making enough right now, hustle. Keep some time aside purely for networking and finding work on a daily basis. I remember a piece of advice a fellow freelancer friend of mine gave me: when I started freelancing fulltime 'I started freelancing while I was staying in a posh area in Mumbai. Keeping my low income in mind I moved to an area that had cheaper houses. I think it was the biggest mistake I made. Don't ever downgrade your lifestyle to supplement your low income; rather hustle, find work and make sure you make enough money as you did in a full-time job, or even more.'
2. Know Your Value
No one is going to come up to you and offer you Rs. 10,000 for a project; you need to ask for it. Stop undervaluing your work, and ask for what your work is worth. You are spending a considerable amount of time and money on this project, and it's your right to get reasonably paid for it.
3. Said NO To Bad Jobs
Not just underpaying jobs, but jobs that don't excite you don't need to be done. Sure, you may think that any work is better than no work, but trust me, it's not worth it. The amount of time you spend working on a crappy project could have been spent looking for an awesome project that pays 10 times what you are currently making.
4. Make A Rate Card
Rs. 6 per word for a 1500-word article. Rs. 15,000 for a 2000-word well-researched piece. Rs 8 per word for a two-day deadline. Rs. 80,000 per month for a retainer.
I was late to the party and only made my rate card this year, but it is important to do this from the start and stick to it. It's also easy to respond to clients and potential projects if you already have a rate card.
Of course, each project differs and you need to leave room for negotiations, but it's good to have a general rate so you at least know where to start. If you are just starting out, talk to a senior freelancer and ask them if the rates you are asking for are good enough, or if you need to make some changes.
5. Have Money To Fall Back On
One of the biggest mistakes we all make is not having enough money to ride over the no-projects months. It happens all the time. One day you have so much work you are turning away clients and the next month you have zero work and no one returns your calls. It's best to keep aside a part of your income on a monthly basis so you can deal with the no-work no-money days without falling prey to taking up bad projects/jobs.
6. Ask For A Contract
It's best to ask the client to send across a contract so that you don't have to struggle with the issue of non-payment in the future. However, if a client refuses to issue a contract for freelancing work, put all the agreed-upon terms on an email. Apart from the basics like the names of the client and you, and details of the work, talk about the payment you agreed upon, the schedule of your payment (and the issue of late payment fees), the deadlines, cause of termination, and confidentiality.
Mark a senior person – business or HR head in the email so that if the person you are coordinating with leaves you still can communicate with someone else – and wait for them to send a reply to the email before you start working.
7. Treat Yourself Like A Business
No matter how many clients you have, as a freelancer, you are working solely for yourself. So, make sure you include all expenses like transportation, buying of software for your work, like, for example. Grammarly, money spent on research – meetings, interviews, etc. – in your quotation.
What Skills Do You Need To Become A Freelance Content Writer
Start with finding your own niche. What is it that you enjoy writing the best? From beauty articles to SEO-friendly pieces for an e-commerce website to writing copies for social media, you have a wide range to choose from.
Unlike a full-time job, you get a lot of opportunities to test your writing skills as a freelancer.
When you are just starting out, it is important to take up a variety of projects. From lifestyle writing to social media writing, and basically whatever you can get your hands on. Use this experience to figure out what works best for you and find your niche.
Also, play to your strengths. I've realised that writing about beauty, fashion and relationships comes naturally to me. But articles on finance, legal issues or even sales and social media copies take longer. Hence, I've divided my projects in an 80-20 ratio. 80 per cent of lifestyle writing that I can finish easily and take up more projects. And the rest 20 per cent of writing stuff that takes longer to finish and requires more effort.
Some of the other things that you need to do to get more freelance work include:
Start your own blog. This gives you a space to showcase your own work. It helps you learn the skills for WordPress and SEO. So if you decide to start your own content writing firm, you already have a set structure.
If you're wondering how to write SEO friendly articles, click here to know all the details.

Ask for work. Friends, family, that neighbourhood aunty who runs her own blog or anyone that you can get in touch with. Try to get as much work experience and exposure as you can so that you have your own work portfolio to show to potential clients.

Join both online and offline media groups. Go to networking events, talk to people and pitch yourself.

Get testimonials from clients. They are a great way for prospective clients to know how good your work is.

Consider upskilling. Just writing great content can never be sufficient. Knowing how to market it on social media, and also having photo editing skills is a big plus.
Wondering how to create your own brand on social media as a freelancer? Click

here

to know all the details about creating your own brand on social media as a freelancer.
What Are The Different Kinds Of Freelancing Jobs
Here are five basic kinds of freelancers that you will find in the Indian and global job market.
Full-time freelancers: They are the ones who make all of their income from freelance and do not have any other fulltime job.

Contract Freelancers: These freelancers work with companies or on projects for a stipulated period of time.

Side Hustle Freelancers: These are the people who have full-time jobs and freelance on the side. Most content writing freelancers start out this way, although, it is important to check your full-time job contract and see if you can actually freelance, legally.

Freelance Business Owners: They are the people who

treat freelancing as a full-blown business

. They either work alone or have a team of people helping them create content for various clients.

Consultants: Consultants work with various companies, or projects, for a fixed amount of time every week/month/year. For example, I am a consultant for

Kool Kanya

for two days a week, and the rest of the days I freelance with other websites.
Where Can You Find Work As A Freelancer?
The best way to answer this question is by getting freelancers to let you in on their secrets. We spoke to seven freelancers and here's how they find work.
"I find work primarily by cold pitching stories to the online media outlets that I wish to work for. And I also use connections from my university, the organisations I've worked for and offline media-related events to find new projects to work on." – Rasika Rane
"I have a lot of industry contacts to fall back on. While I was a bit hesitant initially to approach organisations and cold-pitch ideas, I got over that pretty soon (especially when the money ran out). I schedule one day in a fortnight where I spend time looking at the work that everyone is doing – including the fellow freelancers follow on social media- and the I write my own cold pitches to send to organisations/people that I wish to work with. For me, more than job portals and websites that offer work, social media has been the go-to place to find projects. From freelancing job communities on Facebook to personal messages on LinkedIn, I've done it all." – Ainee Nizami
"I think cold emailing the people that I wish to work with has also worked best for me. I also have a very active presence on the internet. People can even check my Instagram to get an idea of my work." – Smriti Notani
"I mainly find projects through networking and referrals from previous clients. Sometimes I also send direct emails to brands that I am interested to work with. I also use social media, networking sites and offline events to interact with people and market my work to potential clients." – Simone Anshuman
"Sending pitches to the people I wish to work with, and networking with people had always helped me find work. I usually network through online groups and local events and I use LinkedIn, Instagram and work-related Whatsapp groups to market my work." – Aditi Srivastava
"Pitching and networking have been the best ways for me to find jobs. I have also been helped out by people of influence in the portals I work with. When pproached one, the other approached me." – Radhika Oltikar
"I either pitch to clients or get my projects thought word of mouth or references. I don't pursue much of online pitching. The kind of content work that I do, I generally meet the client and we take it forward." – Anamika Joshi
You can also sign up on freelance work websites like Fiverr.com, Upwork.com, Freelancer.com and Worknhire.com. But be sure to check each project thoroughly before committing; you don't want to be cheated or worse yet, be underpaid.
What If A Client Refuses To Pay You?
It has happened to the best of us. The question is what can you do legally if the client refuses to pay. From talking to the client upfront, to taking them to court, here's what you can do.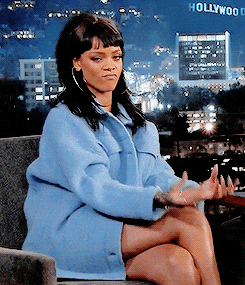 The first step is to refer to your contract or other written communication. Highlight those terms and resend your invoice.
In case if you don't have any written communication, sum up the terms you agreed upon in person or on the phone, and send your invoice with a polite note inquiring about the payment.
Things do get lost in the mail at times, so at first, give them the benefit of doubt.
Next up, write to the business manager. Get a company senior involved – it's super easy to find their contact on LinkedIn or by visiting the company's website – and explain your issue. Be courteous and professional, but also highlight the delay in payment and how it is causing trouble.
If you still don't hear back, consider sending a certified letter to make sure your invoice has been received and to let them know you're planning on taking this up legally.
Get a lawyer involved and get advice on the best way to deal with this now.
While I have personally never taken anyone to court, I have done all of the above. I once sent a certified letter only to get my payment in the next five days. Another thing that has worked for me is finding support online. Get your freelance fam to call the company out on their social media channels.
What Are The Advantages And Disadvantages of Freelancing
Freedom to work from wherever you want, pick and choose only the projects that excite you, work whenever you want… freelancing can be the perfect job, only if you work things right.
One of the biggest perks is having the perfect work-life balance with a freelancing job. Rasika Rane, a freelancer for two years shares, "Freelancing offers me flexible to choose when and how to work. I try to prioritise my tasks. If my personal task needs priority than that's what I do first and then work. But if it's my work that needs to get done, then I do that."
However, as Simone Anshuman, another freelancer points out, this comes with a downside. "When you work in an office you actually 'shut down' mentally when you leave. As a freelancer, you're always 'on' – no matter what time it is."
Anna Sharma, another freelancer agrees that we tend to measure our productivity in the same manner as people who work corporate jobs, and that is wrong. "When we start freelancing, we often forget the reason we dropped out of the proverbial 'rat race', and start holding ourselves to the same rules of productivity, that made us quit the job in the first place."
Being so hard on yourself can also lead to mental stress. Everything from adjusting to working all alone, to find the motivation to keep at it can get tough. In my own experience, I have always loved working with a team so not having people around me, initially, led to a certain amount of unhappiness. I wanted to be around people, go out for my corporate lunches, dress up for work and suddenly all of it was taken away.
Also, I worked from my bedroom which if you ask me today is the biggest mistake you can ever make. My sleep ended up suffering because of this. Even if it's just one chair, it is important to mark that off as your workspace.
At the end of the day is it important to remember to take out some time for yourself in the midst of finding projects, networking and writing amazing copies.
As freelancer Aditi Srivastava puts it, "Take an off from work once in a while, and read, travel or listen to music while switching off completely from digital life."
The good bits are that you get to be your own boss, make a lot of money and also work at your own pace. As long as you are able to balance that with the cons – untimely payments, overworking and dealing with the mental stress of working all alone – you are good to go.
Taxes: What A Freelance Needs To Pay
For freelancers, incomes up to Rs 2.5 lakh is not taxed, income between the values 2.5 lakh to 5 lakhs are taxed at 10%, 5 to 10 lakhs at 20%, and above 10 lakh at 30 per cent.

A freelancer can use the form ITR 4 while filing the tax returns. You can use Form 26 AS that is linked to your PAN number, and helps you know all the TDS that has been deducted.
As a freelancer, you may also be required to pay Advance Tax. Advance Taxation is the payment of taxes during frequent intervals, in a given year, instead of paying the tax once, during a given year. Freelancers can also use the Presumptive Taxation method if they earn an income less than Rs 50 Lakhs during the given financial year.
Freelancers are required to obtain GST registration and pay 18 per cent Goods and Services Tax for any income earned from these services. This is implemented for those who make an income that exceeds the threshold of Rs 20 lakh.
Research Credit: Devika Awasthi