REGISTER FOR JOB PREP BOOTCAMP
18

min read
Last Updated 12 November 2020
"There are three responses to a piece of design—yes, no, and WOW!" – Milton Glaser
Becoming a freelance graphic designer, honestly, is no easy job. There are multiple things to consider, however, if you have the will to design, and the talent to follow through, you are halfway there. We have the ultimate freelance graphic designer guide for everything you need to know about becoming a freelance graphic designer in India.
We've put together everything you need to know about freelancing as a graphic designer in this freelance graphic designer guide to help you navigate this career and understand its various aspects with regard to starting out and earning as a freelance graphic designer in India.
To provide you with in-depth insights about freelance graphic design we have helpful, real-life tips from fellow freelancers and experts Ava Marolia and Creative Stree.
Ava Marolia is a Freelance Graphic Designer and Brand Consultant. Creative Stree a Graphic Design Agency to give you an idea of making it as a freelance graphic designer in India.
Who Is A Freelance Graphic Designer?
Freelance Graphic Designer Meaning
A freelance graphic designer is their own boss! They work with clients separately and produce creative designs , using various tools tailored to suit the requirement of the client. Their work might include creating logos, designs, assembling graphics and so on.
They work independently and are directly paid by the clients for their work.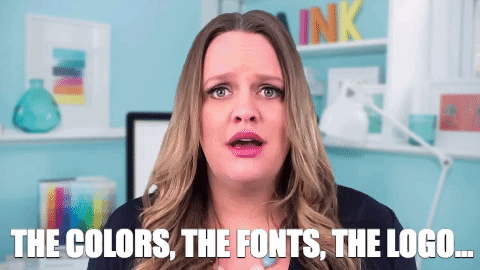 What Does A Freelance Graphic Designer Do?
A graphic designer visually communicates the message of a project by using images, symbols and colours. There is no business in the world that does not have visual communication either in the form of logos, business cards, promotional materials, and so on. This makes graphic designing one of the most sought after jobs. The responsibilities of a freelance graphic designer might include various types of work.
Graphic designers are responsible for creating a visual identity for the brand. This includes creating the logo, business cards, brochures, and more.
Graphic designers also work on images used for social media along with designing web and print advertisements.
Some graphic designers also excel in creating websites using Adobe Muse or customizing a WordPress website template.
While some companies have an in-house designer, there are plenty of freelance designers who work on a per-project basis.
What are Various Types of Freelance Graphic Designers?
We've narrowed down the list to eight types of graphic designers for this freelance graphic designer guide and the kind of work that each one of them does.
If you are working with a digital client, you may also be required to know about web design and need fluency in programming languages like HTML and CSS as well as web design content management system platforms, like WordPress.
Freelance Visual identity graphic designers must have knowledge of all types of graphic design to create designs that are suitable across all visual media.
Freelance Marketing and advertising graphic designers work closely with the company owner, director or manager to create assets for the company's marketing strategies. Examples of the kind of work they would do include designing advertisements, making infographics, banners and images for websites and blogs.
Freelance User interface (UI) graphic designers specialise in creating designs for websites, apps and games. They work closely with UX (user experience) designers and UI developers.
Freelance Publication graphic designers work with editors and publishers to create layouts using photos, graphics and illustrations. They often create newsletters, magazines and newspaper images and pages and catalogues.
Freelance Packaging graphic designers create concepts and develop mockups for a product. They require an understanding of industrial design and manufacturing.
Freelance Motion graphic designers are fairly new and work with television and films and sometimes digital platforms. They create animated logos, trailers, promotional videos, videos games and GIFs.
Freelance Environmental graphic designers use a visual medium to connect people with places and help improve their overall experience. Some examples would include public wall murals, museum exhibitions and office branding.
While illustrators are not the same as graphic designers, however, one person can do both. Some examples of graphic design illustrators would include designing T-shirts, patterns for textiles, graphic novels, album art and infographics.
What kind of Education and Skills does it take to become a freelance graphic designer?
You may or may not want to be institutionally trained before becoming a freelance graphic designer. While both are equally viable options and don't affect a freelance career in adverse ways, it is important to know the details for each of the scenarios.
What are the best colleges to learn graphic designing before becoming a freelance graphic designer?
NID (National Institute of Design), Ahmedabad
IDC, IIT Bombay
Pearl Academy, (Delhi, Mumbai, Jaipur)
NIFT, Delhi
MAEER'S MIT Institute of Design, Pune
The average full-time fee charged for the course in India ranges between INR 30,000 to 3.1 lakhs
If you are already holding a degree and would like to brush up your knowledge, get your hands on these books:
What Skills Do You Need To Be A Freelance Graphic Designer?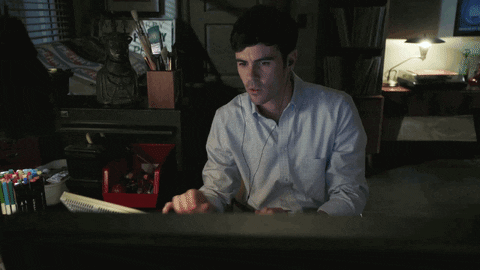 Graphic designers have to master various forms of technology. They have to be comfortable with using design software such as Quark, InDesign, and Adobe.
If you are working with a digital client, you may also be required to know about web design and need fluency in programming languages like HTML and CSS as well as web design content management system platforms, like WordPress.
---
---
How to Become a Freelance Graphic Designer without A Degree or Experience?
Becoming a freelance graphic designer does not necessarily mean that you come in with a lot of experience or a degree. You need to have a love for the arts and be willing to constantly learn more about it. You need to familiarize yourself with the tools that you might need in your work. While you don't require a college degree to become a graphic designer, you can learn the skills either in colleges or via online courses on websites to learn graphic designing like Coursera, Skillshare and Udemy.
How Much Can You Make As A Freelance Graphic Designer In India?
Freelance Graphic Designer Salary
While an exact figure depends on the kind of project you are working on, your own skillset and the relationship you have (or would like to build) with the client, freelance graphic designer salaries on an average can be anywhere around ₹ 15,000 to ₹50,000 per month. It varies depending on the type of freelance designing work that you are doing.
Freelance Graphic Designer Salary Per Hour
According to a survey by payscale, the average hourly pay for freelance graphic designers in India is ₹296.
Pointers to remember while deciding How to Charge As a Freelance Graphic Designer
Here are a couple of pointers to keep in mind when establishing your prices after becoming a freelance graphic designer.
Set your prices as per what you feel your skills and talent are worth, realistically. You are the one putting in the work, and so you know the best rate to set for it.
Create a list of services that you offer and put a price point for each. For example, if a client has six months worth of projects as compared to a single project, you can reduce the rate a bit.
Create a budget that illustrates how much money you need to earn per month pay all of your expenses (including buying software)
Talk to fellow freelancers and see how much they are charging. You can also check this on sites like Upwork or Elance
Keep track of the time you spent on projects. The more time you spend, the more you should charge.
You can offer discounts to recurring clients, friends or family to maintain relationships.
Useful articles on freelance career
How to Start as a Freelance Graphic Designer in India?
Define Your Niche
Like most careers, finding your niche is the stepping stone to a career in graphic designing. There are various types of graphic designers, you cannot be an expert in everything; find what you love doing best, and became a pro at it. From logo design to production design to working with a media house, defining your area of expertise will not just help you get clarity on the kind of clients you need to approach but will help you explain your services to prospective clients and justify your rates.
Promote Your Freelance Graphic Design Business
There are a lot of freelance graphic designers out there and to stand out from the crowd, as a beginner freelance graphic designer you need to market yourself and your work as a brand it itself. Use social media and online portfolio sites to put your work out there, get your clients to write testimonials for you which you can then display to make sure your work is remembered.
Remember your portfolio is a reflection of the kind of work you can do; so make it perfect.
You can either build a website from scratch or there are several websites which will help you create an impressive freelance graphic design portfolio for your business. Some popular portfolio building websites are.
Work On Building Connections
In order to find freelance graphic design work, you will need to do extensive networking. The downside of freelancing is that you have to dedicate time to looking for clients and marketing yourself, rather than simply designing and showcasing your talent. Whether you are just starting out, or an established freelancer, keep a day aside every two weeks simply to get in touch with new clients, touch base with old ones, and generally ask if anyone has any project for you to work on.
Add networking to your agenda, and attend offline events and conferences to meet people and increase your contacts.
Also, join online communities and Facebook groups to showcase your work and find more projects.
You can also follow some of the biggest and best graphic designers in the industry to get some inspiration. Check out their social media profiles and see the kind of content they share; they will often also post job openings that you should watch out for.
Don't Be Afraid To Collaborate
When you are getting a project, and you cannot take it on, what do you do? Do you refer it to a friend or acquaintance or do you simply say yes to the project for fear of losing out on the contact/future work?
Yes, having your own personal contacts is a big win-win in the world of freelancing, but that doesn't mean that you cannot partner with other talented freelancers. In fact, it will help you improve your own skillset, and help you in getting bigger projects in the future.
Maintain Work-Life Balance
There will be days when you have no work and there will be days when you have too much work and you'll want to say no to projects. The main thing here is to find the right balance. Do not take up new work simply because it is coming your way. Analyse each project not just in terms of the money you are getting paid, but also the kind of hard work and time that you need to put in. Make sure each new project that you take on fits in with your current routine and doesn't leave you feeling overworked or unvalued.
Taking on too many projects can also lead to career burnout. So make sure you do as much work as you can but within reason.
Make Sure You Get Paid
A lot of freelancers end up getting cheated simply because the field of freelancing is unstructured and not every client is willing to sign a contract. Here are some things you can do before you take on a project to ensure that you get paid on time.
If the client refuses to sign a contract, ensure that you put your terms in writing, on email, and get an approval from the client before you start working.
Include details about the workflow
Talk about charging extra for reworks (we recommend doing two changes for free and then charging a small fee for each change)
Talk about intellectual property rights
Talk about payment terms and late payment fee
Set Up Your Workplace
As a freelance graphic designer, apart from needing a space to work at home, you will also need to buy certain tools to get you started. The most obvious tool that you need is a computer. If you are just starting out, don't go for brands. Simply buy a basic computer that will let you work with ease, and has an adequate amount of RAM (around 1Gb). Upgrade to a better machine once you start earning.
Software like the Adobe Creative Suite can be a bit pricey but think of it as an investment in your career.
Do I need a license to become a freelance graphic designer?
If you are a beginner freelance graphic designer you are not required to register as a proprietorship or company. You can go on to work as an individual and quote your PAN number for taxation purposes as long as your annual income from freelancing does not exceed 20L per annum. TDS (Tax deducted at source will be processed on your PAN card and reflect on your income tax)
To simply put if you're starting out as a freelancer you do not need to have any kind of license if you earn less than 20L per annum. But it's always beneficial to register as a basic proprietorship.
To learn more about tax(GST), registration, contracts, and payments related to freelancing, click here.
How to Get Freelance Graphic Design Work?
When you are starting out, your main priority is to build a portfolio that you can showcase to future clients.
Start with talking to your friends, family and acquaintances about your new role and the fact that you are looking for work. Trust us, it's worth designing your annoying aunt's blog page as long as you can showcase this as your work on your own portfolio.
You can also cold email the companies and clients you wish to work for, asking them if there's any upcoming project.
Here are some suggested online locations for you to secure a paying job opportunity or to sell your work.
· UpWork
· Etsy
· Behance
You could also sign up at Kool Kanya Marketplace as a freelancer and sell your services to businesses in need, it's a curated marketplace of women freelancers.
How to Get Clients, How to Charge as a freelance graphic designer, And More.
To give you a better understanding of various aspects of freelance graphic design, experts Ava Marolia and Creative stree answer some important questions.
How do you find work as a freelance graphic designer?
Ava says, I browse through social media daily and email potential clients who have expressed their requirement on these platforms. Linkedin, Indiefolio, and Behance are great places to find work.

Creative stree says, Till now, I have found jobs because of the word of mouth or networking. When your work is good, people tend to recommend you to various organisations. That helps a lot in finding jobs. Although, I have done a lot of cold emailing as well with my designing portfolio attached and a designed resume helps a lot to grab the attention.
How do you showcase your work to potential clients
Ava says I have my website which I update from time to time (earlier I used Behance). When approaching clients I tell them I have worked with people having similar requirements as theirs so that their trust in me is there. I show them my previous work so that they have an idea of what they should expect.

Creative stree says I have created one portfolio website. And I also have a designing portfolio having my best previous work. I also include my client names to put more focus on the kind of work I have done.
How do you charge for a project as a freelance graphic designer?
Ava says, I have a rate card kind of thing, but I write 'Rs. XXX/- onwards' as every client requirement is never the same. I ask them the requirement and then based on my rate card I adjust the rates accordingly. While quoting I include the cost of resources and tools, and travelling for the meetings along with the cost of labour. A quotation is then made and sent to the potential client.

Creative stree says, I charge based on the client and their paying capacity. Cost of resources and tools are included, travel for the meetings are not included as we want the client to give us work.
As a freelance graphic designer, how much do you earn in a month/year?
Ava – "On average, I earn Rs 45-50,000 monthly."

Creative Stree – "Around 6 lacs per annum."

 How do you ensure you don't get cheated?
Ava says, I check the background of the client before making any decision. Is it a valid company? Does it have a social media presence? How old is the company? Any bad remarks about it?
 
Creative stree says, I check the credibility of the company online and check their website/ social media profiles beforehand. Then I go for the meeting for the work and take the 50% amount in advance, which helps a lot. There are certain companies that I got through networking or mutual people, I feel more comfortable taking up their projects.
How do you deal with the instability of income and workflow? What do you do when you don't get paid?
Ava says,I maintain an emergency fund to stabilise. Until now, I have not faced any major issue of not getting paid.

Creative stree says, I have full-time office work to take care of when I don't have any freelance work. It has never happened to me that I didn't get paid. I keep in touch with the client. But if it ever happens in the near future, I think legal help won't work here. We just have to call them continuously and ask them to clear the dues.

As a freelancer, how do you maintain a work-life balance?
Ava says It's a very difficult thing to do. I work on holidays and weekends too. I feel the work-life balance comes with time and experience. I'm still struggling with it.

Creative Stree says, I work for 8 hours and then dedicate the rest of the time to my freelance work. I am working on making 'Creative Stree' a big brand in the industry of designing and Social Media Marketing. For that, I and my team are giving them extra hours for the work.

Any tips for beginner freelance graphic designers?
Ava says, Don't be afraid to start small, just start! Hustle everyday. Grind and one day it will all pay off.
If you found this guide useful you might want to check out these articles as well.
For information on how to become a freelance content writer in India, click here.
To know more about how to become a freelance photographer in India, click here.
If you wish to start out as a freelance baker in India, click here.
For information on how to become a freelance makeup artist in India, click here.
Research: Devika Awasthi
Additional contribution: Shayri Bhattacharya & Siddhesh Suman
We hope that this freelance graphic designer guide was useful. Please feel free to leave a comment if you want us to add something else.
You're invited! Join the Kool Kanya women-only career Community where you can network, ask questions, share your opinions, collaborate on projects, and discover new opportunities. Join now.
REGISTER FOR JOB PREP BOOTCAMP