REGISTER FOR EVENT
13

min read
Last updated 17 November 2020
Wondering how to become a successful makeup artist in India?
Here's the ultimate guide for women, by women!
We got in touch with some professional and successful freelance makeup artists in the field to compile this make up artist guide. The celebrated prosthetic makeup artist Nikita Kapoor, Chetna Mehra and Samriddhi Thukral. For an insight into this career through their own journeys and special tips on how to make it big as a freelance makeup artist.
Main Navigation Menu
In this guide, we will be covering the following sections. Click on the respective titles to jump to the sections :-
What Is A Freelance Makeup Artist?
A freelance makeup artist is an individual who isn't associated with any particular organisation, production house, editorial company, salon or a parlour but instead works independently. They work on a freelance basis with intermittent clients rather than working on a permanent employment basis.
How Much Does A Makeup Artist Earn In India?
The kind of earning deeply varies on multiple aspects. But mainly on the basis of the clientele and the network you have created through your stint as a freelance makeup artist.
Before one can successfully zero down on the exact figures, the aspect that needs to be understood is that the makeup field is a highly seasonal profession.
But for a rough estimate of earning slabs,
Starting Out,
NIL-5000 per project
Mid-Level,
10,000-50,000 per project
Established,
70,000 per project to as much as your experience and network of clientele accounts for.
What Qualifications And Skills Does A Freelance Makeup Artist Need?
For someone who's just starting out afresh into the field with no prior knowledge, background or network about it, enrolling yourself in a makeup school is a good place to start. There are several makeup and cosmetology schools in varying degrees of intensity and time periods. Moreover, undergoing a professional training gives you an added benefit in the form of networking and creating your clientele base.
Most of the freelance makeup artists we spoke to, mentioned how a makeup school is the first and the most significant step to creating your own clients. This happens by training and working under professionals in the field. Interning with these experienced trainers, assisting them on their own projects, and going out on the field with them is what helps networking.
Makeup Schools In India
Delhi School Of Beauty & Makeup
Glam Skills
LIMA -Learning Institute of Makeup & Hair
Makeup Artist Institute in Dehradun
Natural Training Academy, Delhi
FATMU, Mumbai
Da Makeup Lab Academy
Apart from the professional rigour, here's a list of other skills that one needs in order to become a successful freelance makeup artist.
Basic knowledge of skin tones and colour theories

: This is a rather foundational skill that one can develop either through training, or practical experience. A fundamental skill that is significant to find success as a makeup artist – it is important to be able to match skin tones with the nature and type of foundation.


An impeccable sense of personal hygiene

: The art of makeup is something that is particularly intimate. And since it involves a lot of personal contact, things like a good personal hygiene, clean brushes, organised makeup instruments, etc. goes a long way.


Knowledge of products and skin types

: There will always be several brands of varying degrees of efficiency and popularity competing for your attention as a makeup artist. It's important to be able to match respective products to their definite utility and then have those matched to the different skin tones.


Passionate dedication

: finding success as a freelance makeup artist involves a considerable amount of networking, hustling, seeking referrals and contacts from clients, etc. It requires a certain kind of mettle and a dedicated zest to make it as a makeup artist to be able to follow through on this intense networking dose.
Types of Makeup Artists:
It is important to define your niche as a makeup artist. To find success, defining your identity, choosing your specialisation, deciding on your niche is important for clarity on the part of your clients to approach you for work.
Bridal Makeup
Editorial Makeup
Camera Makeup: for ad shoots, films, tv, shows, etc.
Prosthetic Makeup
How To Start Career As A Freelance Makeup Artist?
There can be various entry points into this career. Two of the most common ones are mentioned below. Click on the respective titles to jump to the sections.
Starting Out Through A Makeup School
As a definite point of starting out, enrolling yourself in an intensive 6-month or 1-year makeup school is a good way to start.
Chetna Mehra decided to take up a full time career as a makeup artist post-motherhood. Having worked in sales for over 9 years, she found her true calling as a makeup artist and chose to channel this dedication into a full-fledged career. She started by enrolling herself for a 1-month course in the Namrata Soni Academy in Bandra, Mumbai.
Similarly, Delhi-based freelance makeup artist Samridhi Thukral started her career as a makeup artist after having done a 1-year course from Pearl Academy in Delhi.
Both of these successful makeup artists believe that being associated with organised institutions gave them an edge and a definite starting point into the field of makeup.
Most of these aforementioned makeup schools emphasise on the need for practical experience. They get their students to intern and work with other mentors and professionals in the field.
This is also facilitated by group assignments that are created when these institutions tie up with different brands for their various events -editorial shoots, fashion weeks, shoots, etc. Working and interning with these opportunities very conveniently facilitate networking and creating your own set of contacts and clients.
For Chetna Mehra, one of her biggest exposure and her most memorable starting out experience was the Bombay Times Fashion Week. As a student of the Namrata Soni Academy, she had the opportunity to work the fashion week. A rather demanding, intensive and exhaustive week – this was the place where she had her first hands-on experience as a makeup artist.
As she retrospectively thinks about it, this was also the place she found her actual footing as a freelance makeup artist. Through the fashion week Mehra had the opportunity to work on several celebrities -a lot of whom admired her work. Post this, she started receiving many calls to take up various makeup assignments.
Starting Out Via Experience In Retail Stores
Another path to starting out as a makeup artist is by working in a retail store. Several brands like MAC, Nykaa, Colorbar, etc. have various retail stores across the country.
For Samridhi Thukral and Nikita Kapoor life as a makeup artist, post makeup school started with working in a MAC retail store. Retail stores like these are a rather functional and useful way to start. One of the primary reasons why is because they have dedicated and rigorous work shifts, plus starting out makeup artists have the opportunity to get to work on a wide range of skin tones and skin types.
Samridhi Thukral for a period of 6 months with the MAC retail store at the Delhi Airport. This implied long day-night shifts and the chance to experiment, learn, find her own style and grow. She believes working the store gave her immense exposure.
Makeup is the art that has no single definition. It's all about figuring skin tones, skin types, the relationship between products and skin types and the degree of aesthetic that the final end result of these combinations can bring about.
While working in a retail store Thukral had the opportunity of figuring out precisely this – working with numerous people, working on so many variegated skin types and having to curate a look for each. All of this vastly contributed to her experience and growth as a makeup artist.
Having garnered considerable exposure at MAC, Samridhi then took up the role of a Makeup Artist Manager at a salon in Delhi. As rigorous and enlightening as working in a retail store can be, the question of sustainability and growth often impedes continuing as one. The role of a makeup artist manager is how she started creating her network of clients.
How To Find Clients And Get Work As A Freelance Makeup Artist In India?
There are multiple different ways to seek clients on this career path. Three of the most common ones are mentioned below. Click on the respective titles to jump to the sections.
Networking, Networking, And Networking
Makeup as a full time profession is incredibly seasonal. The degree of demand for a makeup artist is considerably sporadic as various event-seasons occur intermittently during the year -the wedding season, fashion weeks, etc.
Owing to this whimsical nature of demands for a makeup artist, one of the most significant modes of networking as makeup artist is through word of mouth.
Post her stint working in a retail store where she had gathered enough clientele to branch out professionally, she started taking up bridal makeup assignments.
The networking game in this field is pretty much similar to a domino-effect. You start working with a store, or assisting someone and go out on the field for different assignments and makeup jobs -all of this is an organic contribution to your set of potential clients.
On my telephonic interview with Nikita, the thing that struck me the most about her was her contagious enthusiasm and her confident zest. Which, through the course of the conversation made me realise is an incredibly important trait to thrive in this field. When I asked her how she managed to actually find work and build her network as a celebrity prosthetic makeup artist, I received perhaps what was one of the most fun and inspiring responses ever.
With her graduation in Finance and Accounts, this career switch had her in a completely new and unexplored territory. And branching out without any connects can surely be daunting.
But the best way to getting through to finding your ground is literally by getting in touch with people through calls, mails, text, social media, etc. Nikita belonged to a completely different field before she started out as a makeup artist which means she had absolutely no point of contact in. The result? She googled the names and profiles of big shots in the industry and got in touch with them through phone calls. She ensured that she would send them at least one message daily, requesting to work with them, intern with them and how much she loved their work.
All of this hustling was indeed a major success as the people she was trying to get in touch with, eventually reached out to her for work opportunities. And the rest as they, as they say, is history.
Portfolio
Since makeup is a rather visual field, your portfolio practically defines who you are. It is incredibly important to have an organised and more significantly, a handy and ready-to-go portfolio ready to be sent whenever asked for.
Your portfolio is the first thing that clients ask for. It has to be the most presentable aspect of your work. Something that succinctly explains your work and your capabilities. Create a lookbook for your work. Invest in this portfolio. Have your docket ready to be sent at the drop of a hat -whenever asked for.
This is yet another advantage that a dedicated makeup course poses over starting out afresh -mentors, professors and assignments render a significant help in creating this portfolio. While Nikita managed to create a solid portfolio through her makeup school and the various assignments that she ventured on after that; Chetna has a rather fun story of creating hers'.
She thought of a career as a freelance makeup artist post motherhood. But coming from a background in sales, she didn't have a definite point of contact into the field. But where there is a strong passion, there is most certainly a way forwards.
With her immense interest and dedication to make it as a makeup artist, she tapped into her primary network. She reached out to her friends, neighbours, people in and around her locality to be featured in her portfolio.
Working on close friends. Creating different looks for different people. This is how she managed to create her own work portfolio.
Networking Through Social Media
Most successful freelance makeup artists vouch by the 'word-of-mouth' process. Interestingly enough, even though we're living in the digital age, makeup artists believe in the power of face-to-face networking. One of the most understandable reasons for this once again brings me back to the notion of intimacy and personal connect.
Makeup as a profession is most certainly intimate, operating more on trust and personal contact than anything else. Because of this, most clients prefer to work with someone they can trust and feel comfortable with. Once you've established a personal rapport and a relationship with your clients, this relationship will always take precedence over someone whose work might be par excellence, but they're not comfortable with.
Having said that, however, once cannot completely ignore the power of social media. It's incredibly important to simply be out there, have an active Instagram and Facebook account and post regularly.
Various makeup artists get several work and assignment inquiries simply through their social media accounts. Posting regularly ensures that you're constantly in the minds of your clients. This will make them reach out to you for any additional work and opportunities.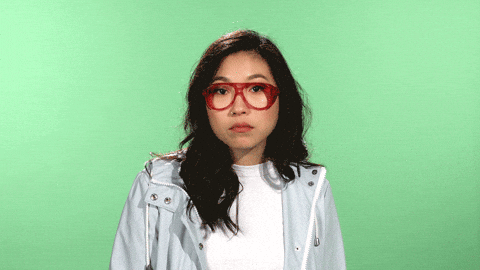 So here's coming to the end of the journey as a freelance makeup artist. Feel free to reach out to us with your questions in the comments' section below.
If you found this guide useful you might want to check out these articles as well.
For information on how to become a freelance content writer in India, click here.
To know more about how to become a freelance photographer in India, click here.
If you wish to start out as a freelance baker in India, click here.
For information on how to become a freelance graphic designer in India, click here.
Research Credits:
Ainee Nizami
Devika Awasthi
Priyanka Sutaria
REGISTER FOR EVENT